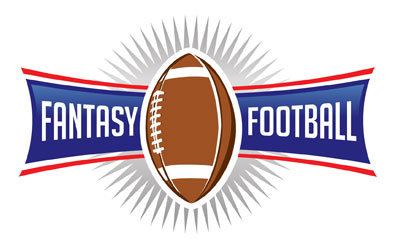 Welcome back drafters!  It's been a long wait but the 2019 fantasy football season is almost here.  We've been doing a TON of mock drafts and here are some early observations and strategies for those of you preparing for your fantasy football draft.
The Kelce Conundrum
Tight end is traditionally a pretty thin position but this year it is REALLY thin.  Travis Kelce is in a tier all of his own (a la pre-2018 Gronkowski).  The question is, is he worth a second round pick?  We've done a good deal of drafts where we take him in the second round and the results are… ugly.  If you take Kelce, you're definitely going to have to wait until the last rounds to take a quarterback (which actually isn't that bad as you will see below), but you're also going to be pretty thin at wide receiver, or most likely, running back – which is not a position where you want to be weak.  Our advice?  If you want a stud TE, try to snag Ertz in the 4th round or wait until much later and grab Vance McDonald or if you're feeling really brave, Mark Andrews even later.
Running back drafting strategy
This year, you're going to want to draft your running backs early and late, but not so much in the middle rounds.  The middle round backs are UGLY for the most part.  Really, the only guys we really like are Kerryon Johnson and Aaron Jones, but they are starting to go towards the third round now so you can't even really consider him a middle round guy.  But guys like Phillip Lindsay, Sony Michel, James White, Mark Ingram, Kenyon Drake and Derrius Guice are all very risky picks and could easily bust.  A couple of guys do have value, like Chris Carson and Tarik Cohen in a PPR league.  You're best off spending your top 2 picks on RBs and then waiting until later in the draft and picking up big potential guys like Darrell Henderson, D'Onta Foreman, Miles Sanders, Peyton Barber, Matt Breida, Adrian Peterson and both Ekeler and Justin Jackson.  Pick up a handful of these guys and chances are, one or two of them become their team's lead back by the end of the season.
Middle round wide receivers to target
So if you're taking a running back with your first two picks, then you're loading up on wide receivers in the middle of the draft.  First off, try to get Edelman.  He's a third/fourth rounder who is a top ten wide receiver when healthy.  After that, AJ Green is a great value in the late third/early fourth round.  Any of the Rams trio can be a solid #2 WR for you, so pick one of them if you can.  After that, guys like Mike Williams, Robby Anderson and Dante Pettis could be your #3 WR but could potentially put up #1 WR numbers any week.
Late round quarterbacks to draft
It has been the general philosophy of fantasy experts to wait on drafting a quarterback because the difference between the top guys and the #10-#15 guys is so slim and this year that fact is even more true.  You can literally wait until your last couple of picks to get a great quarterback.  Or you could always stream quarterback match-ups all year and potentially do very well.  But if you're going to wait, you want to look for two things in a QB – weapons and a bad defense. This combination is why we targeted Patrick Mahomes in almost every draft last year.  Two quarterbacks who have that combination working in their favor this year are Jimmy Garoppolo and Ryan Fitzpatrick.  These guys will sling it and chances are, they'll have to because they'll be behind in a lot of games which means garbage touchdowns!  Other late round guys that we like are Josh Allen and Sam Darnold.
Guys to steer clear of
This does not mean that you shouldn't draft them, it just means that you shouldn't draft them at their current draft position (so yeah, basically it means skip them and let somebody else draft them).
1.  Melvin Gordon.  As of now, he's holding out and there is the potential for him to pull a Lev Bell and sit out significant games.  Plus, the Chargers front office is stubborn so there could be a lengthy stand-off here.  Avoid him in the first round.
2. Todd Gurley.  His knees are a major concern.  Avoid him unless he drops to the third round and even then, pick up Darrell Henderson to handcuff him.
3. Leonard Fournette.  His numbers come from volume, not talent. He gets some of the fewest yards per rush and Jacksonville's patience with him is wearing thin.  Plus he is injury prone.  Not worth a third round pick.
4.  Phillip Lindsay.  Lindsay came out of nowhere last year but now he has to re-audition for a new coach and sources are saying he's in a 50/50 timeshare with Royce Freeman on a team with a bad offense.  Don't expect him to repeat last year's numbers.
5. Evan Engram.  Yes, OBJ is gone so somebody will need to pick up the slack in the passing game… the problem is that there isn't anyone in New York capable of getting him the ball accurately.  It doesn't matter how good he is – Eli Manning is terrible.
6.  David Njoku.  Good talent. Good quarterback.  But he's about fifth on the pecking list for targets.  There just won't be the volume for him to have significant value.
7.  Geronimo Allison.  Marquez Valdes-Scantling is the the wide receiver not named Davante Adams that you want in Green Bay.
8.  Baker Mayfield.  He's great but his draft position is just too high right now.  Plus, the Browns defense is really good and they will be beating teams a lot in the second half and in northern Ohio, when you're leading in the second half you run the football.
Remember – it's July right now and all of this is subject to change once pre-season starts so keep an eye on the player news and happy drafting!