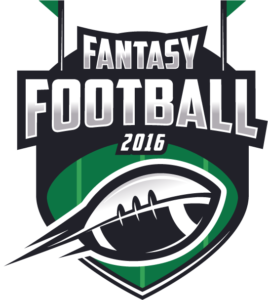 So the 2016 fantasy football season is over and we hope that everyone that we drafted for reached fantasy glory… or at least had a good time playing!  This year, probably more than previous years, you really had to do some "work" during the season.  What with all of the injuries and waive wire studs (well hello there Mr. Howard) to be picked up, if you stayed on top of managing your team then chances are you did well.
But we always like to look back at our draft strategy, the players we targeted and faded and our sleepers to see how we did.
Quarterback
Very rarely did we draft Cam Newton, even though he was the consensus #1 QB.  When we did spend a high pick on a QB it was on Drew Brees, who had another stud year, and occasionally Aaron Rodgers and Big Ben who did their thing as well.  More often than not though, we waited on a QB and went with Rivers, Stafford, Carr (you're welcome), Cousins (meh) or sometimes even Matt Ryan (congratulations on your championship).  We generally faded Russell Wilson, Andrew Luck, Eli Manning and Blake Bortles.  So overall, we feel like we drafted the QB position pretty well.
Running Back
Probably the best thing we did here was hardly ever draft Todd Gurley or Jamaal Charles.  We had David Johnson as the #1 running back and he certainly paid off this year.  After that we usually drafted LeVeon Bell if he was available and Adrian Peterson.  AP was a bust but that was mainly because he was hurt all year so we can't really control that.  One back that we didn't draft nearly enough was Zeke.  We just didn't see him earning his pre-draft ranking.  We won't be making that mistake next year.
As for the second tier running backs… well, it was a bad year for second tier running backs.  LeSean McCoy was a stud who landed on a fair number of our squads but probably not enough. We were high on Mark Ingram who had some great weeks but also some absolute stinkers.  Doug Martin found himself on a fair number of our teams, but he didn't play most of the year.  We were also very high on Thomas Rawls but he was out with injury for the majority of the season as well.  This is why we always try to get you as much depth as we can at the RB spot because injuries happen often to these guys.  If you worked the waiver wire, hopefully you landed a Jordan Howard or Jay Ajayi to fill in the void.
Wide Receiver
We went wide receiver first round a lot… and, for the most part, it was warranted.  Antonio Brown, Julio and OBJ all had great years to warrant their first round selection.  DeAndre Hopkins did not and if we drafted him for you, we're sorry.  We're even more sorry if we drafted you a second round receiver because more often than not it was Keenan Allen (not our fault!) Brandon Marshall or Allen Robinson (our fault).
We also missed badly on Jeremy Maclin and Kelvin Benjamin.  But they started out so well! Sigh…
Brandin Cooks, Julian Edelman and Doug Baldwin were solid mid-round guys this year who we drafted frequently.  And our late round wide receivers paid off in Michael Thomas, Emanuel Sanders, Michael Crabtree and Pryor who all significantly out-performed their pre-draft rankings.
Tight End
We didn't draft Gronk too much, so that was good.  We were very high on Jordan Reed, who, when healthy, showed how studly he can be.  The tight end we drafted the most by far was Delanie Walker who had a very solid year.  Maybe not as high as his pre-draft ranking would have made you believe, but in a year where tight ends under-performed across the board, you could have done a lot worse than having Delanie Walker on your team.  He was probably one of the most consistent players at that position all year.
Defense
The only thing that we're going to say here is that we draft Minnesota A LOT and usually in the last round.  So there ya go.
Kicker
You didn't win or lose your league because of your kicker.
Sleepers
Hey, this is fun!  Look how smart we were!  Sometimes.
Here are our sleepers who paid off:
Blount
Spencer Ware
Theo Riddick
Crowell
Pryor
Michael Thomas
Carr
Matt Ryan
These guys… not so much:
Duke Johnson
Kevin White
Tyrod Taylor
Charles Sims
Martavis Bryant
Devin Funchess
Tyler Boyd
Deandre Washington (hey, remember him?)
Zach Miller
Overall, we think it was a pretty solid year and hopefully, with some good team management on your part, we got you to the playoffs which is all anyone can hope for in fantasy football!
And if not, there's always next year…